Ayelet Tsabari's Marian Hebb Research Grant enabled her to investigate the history of Yemenite women's songs for two projects: her upcoming novel as well as a series of poems on the topic.
A picture of Ayelet wearing a traditional Yemeni head covering at the home of her singing teacher.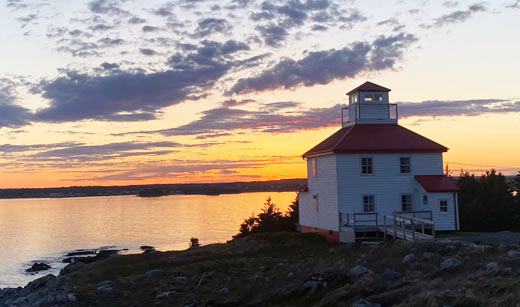 Through the Professional Development Grant Cooper Lee Braithwaite received from the Foundation in 2021, he was able to deepen his craft through a two-week writer's residency at Nova Scotia's Port Bickerton Lighthouse as well as two virtual creative writing workshops he attended.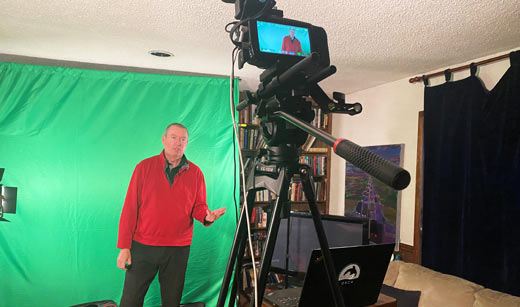 CANSCAIP's Events Grant from Access Copyright Foundation in 2020 helped it to host the I Write Canadian Festival which occurred virtually during 2021's I Read Canadian Day. The festival saw four videos (three in English, one in French) launched on YouTube featuring 20 children's authors and illustrators.
Photo of author Eric Walters, the founder of I Read Canadian Day, discussing his novel, Don't Stand So Close to Me (Orca Book Publishers).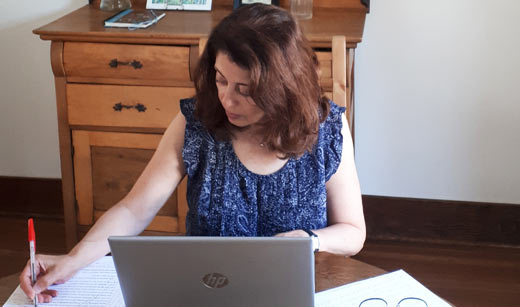 Maria Saba's Professional Development Grant helped to cover expenses related to a residency at Wallace Stegner House in Eastend, Saskatchewan as she worked on revising the first draft of her upcoming novel.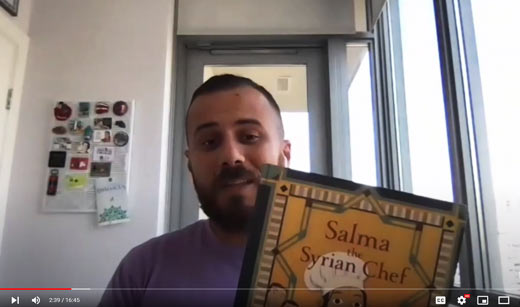 Access Copyright Foundation's 2020 Events Grant to the Frye Festival supported the creation of seven Story Time readings featuring English- and French-language Canadian writers that were made available on YouTube.
Through the FOLD's Events Grant from the Access Copyright in 2020, it helped ensure that the Festival could welcome over 30 authors from Canada and internationally to the Zoom platform for five days of dynamic literary events and discussions.
We'd love to hear from you!
An important part of Access Copyright Foundation's work is celebrating the recipients of our grants, and the work that these grants have been able to facilitate.
We feature our grant recipients on our Spotlight page, and to also recognize their accomplishments on Access Copyright's social-media channels.
Please send photos of your Access Copyright Foundation-funded activities and updates on the work you are undertaking by email anytime to
info@accesscopyright.ca
. Share them as well on social media tagging Access Copyright (@AccessCopyright).